Onam celebrations 2017!
Onam is one of the most important festivals celebrated in Kerala and the same goes for our LiteBreeze team. This is one festival that we make sure to honour and celebrate every year with flowers, games, gifts and day-long merriment.
We started the day with the traditional pookalam (flower arrangement) and had an address from our Managing Director David Claesson. This time we were gifted customised LiteBreeze bags. Thereafter we all went to lunch together at a nice hotel. The afternoon was filled with games and songs. We look forward to many more similar celebrations with our LiteBreeze family!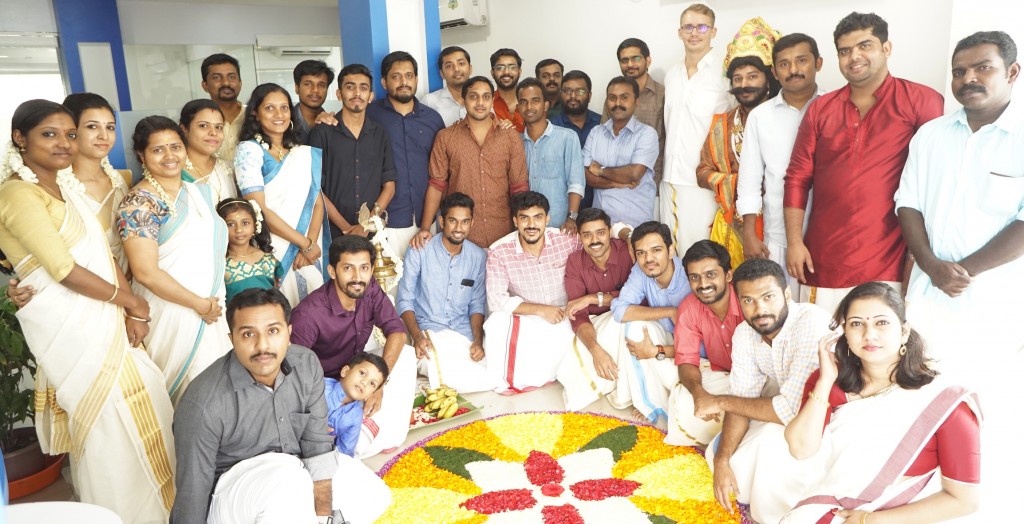 If you're not from Kerala, you might wonder what Onam is all about. Onam is originally a harvest festival. It is unique to Kerala, and not widely celebrated in the other 28 states.  However, it is the official state festival of Kerala, and is the longest holiday for most people (full list of LiteBreeze holidays).
Onam is celebrated with a range of folk songs, elegant dances, energetic games as well as activities involving the entire family. The aim of this festival is for the family to feast together as well as have fun together symbolising the communal harmony and unity that will last an entire year. Onam is celebrated by Keralites world wide with equal pomp and splendour as in Kerala.
This is also the time that maximum domestic and foreign tourists visit Kerala to be a part of this joyous festival. The entire state goes into a frenzy of discount sales and authentic cultural events which is a big draw for tourists from all over the world.