Project launch celebratory lunch
Our dedicated team of PHP developers successfully launched an e-marketplace site recently. It was developed using Laravel Framework, AngularJS and node.js (for real-time updates). The front-end UI was built using Zurb Foundation for Sites.
This project uses autoscaling with AWS Elastic Load Balancer to support an extremely large number of concurrent users and leverages Amazon CloudFront CDN for better availability. The site facilitates online material trading in the form of auctions and classifieds.
As a token of appreciation for all the hard work put in, our client treated the team to lunch at the elegant Kochi Marriott Hotel post the site launch. This was special as the whole project team got to spend the afternoon together with our CEO David Claesson, enjoying the result of all those combined hours of effort.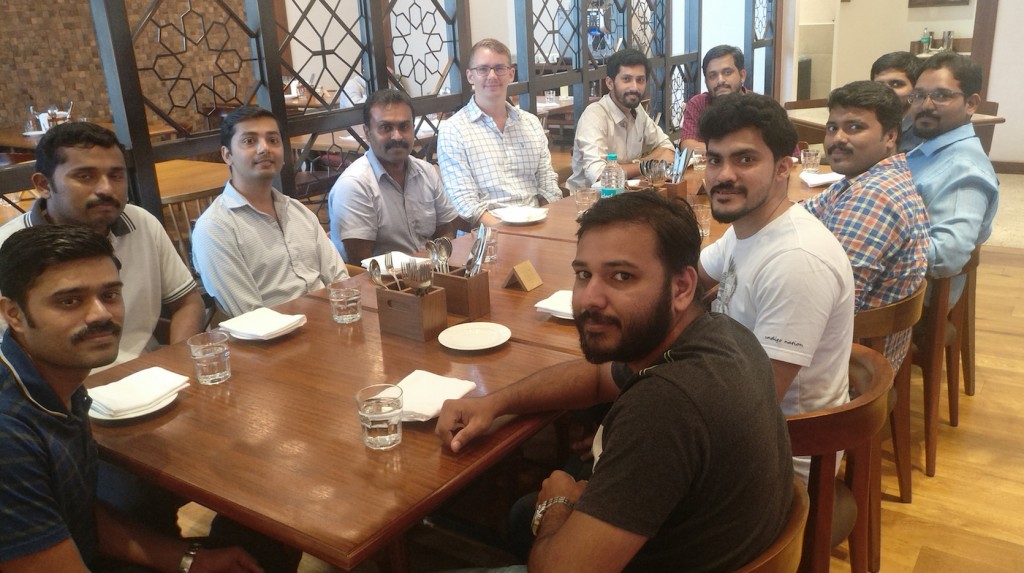 The sumptuous buffet had some familiar local favourites as well as new exotic cuisines to indulge in. The dish that received attention from the majority was the seafood salad. Ending the lunch with the large spread of desserts was a real delight.
We had a hard time choosing amongst the treats as there was a wide assortment of sweets and confections. It was truly an experience for the senses. Such celebrations motivate our team to maintain excellent standards consistently.
This site was an exciting challenge to develop, as the bidders and sellers will be provided with real-time information updates for the main aspects concerning the auction process. The users also have the facility to post classifieds on a wide category of products and services. Our team is excited to work on unique projects which put our technical expertise to good use.